Our kids' ministries meet both hours, birth through grade 6.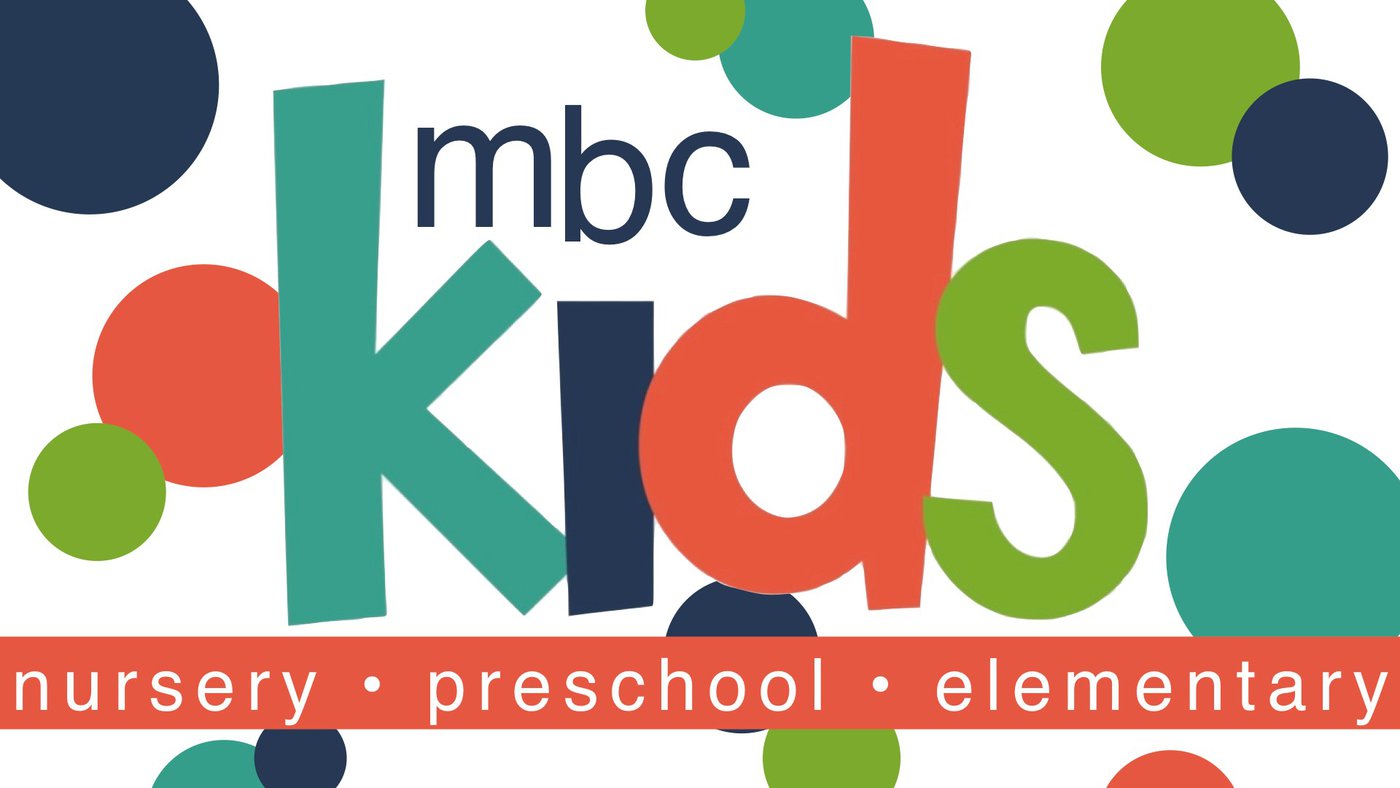 MBC Kids
Little ones are the best - they're so excited about life and learning! Our Sunday morning classes are designed specifically for children - from newborns in our nursery up through 6th graders - to give them biblical teaching in a fun and creative atmosphere. Through activities, crafts, outreach projects, and Bible stories, they learn about the heart of God and His desire for them to be followers of Christ.
We are currently using the GROW curriculum in MBC Kids.
your first visit
We want you to be comfortable leaving your children in our care, confident that they are safe, comfortable, and having fun. Whether they're in the nursery, kindergarten, or elementary school classrooms, our staff & volunteers have hearts for children and their knowing how much Jesus loves them. Here's some information on what to expect when dropping your kids off in our ministries:
Look for the white-and-blue sandwich board sign in the courtyard area directing you to where check-in kiosks are located. (Or you can inquire at the Welcome Center in lobby of the Worship Center and we'll have someone escort you.) There'll be someone there to greet your family, help you check in your child in our computer system, and direct you to their age-appropriate classroom.
Checking in for the first time, we will ask for the following personal information (NOTE: We honor your privacy and will not share this information with anyone):
Parent/guardian name(s)
Home address
Email(s)
Cell phone number(s)
Child's name
Child's birthdate
Child's grade in school
Any special instructions (allergies, special needs, etc.)
how check-in works
Before Class/Service: You can check in your child at a kiosk in room D-1 (entrance faces our east parking lot; look for the blue feather flags). After finding your child's name in the database, you and your child will be given matching sticker name tags that are exclusive to your family and your visit. Your child will need to wear the name tag portion while you hold on to the matching tag.
During Class/Service: In the event that we need to contact you once you've dropped off your child, we will send a text message to your cell phone, so please have it on but set to 'vibrate.' We ask that you immediately exit the auditorium or classroom you're in and proceed to your child's room. Be advised that, for security purposes, all our children's classrooms are locked 10 minutes after the worship service has begun; a member of the roaming security team will ask to see your parent tag and then unlock a door for you.
After Class/Service: After the hour is complete, you will return to your child's room and show your tag in order for them to be released back to you. Affixing your sticker in the check-out book, your signature and a "timestamp" will also be required.
got questions?
If you have further questions concerning your child's experience or visiting MBC with children, simply click the button below and get in touch with Janell, our MBC Kids Director, here.