The women of MBC are about knowing & applying the Word of God in our daily lives, while building relationships that help us through our life's journey. We rely on these foundational elements as we seek to impact the needs of our community, our church, and our families, both physically & spiritually.
__________
Ladies' Bible Study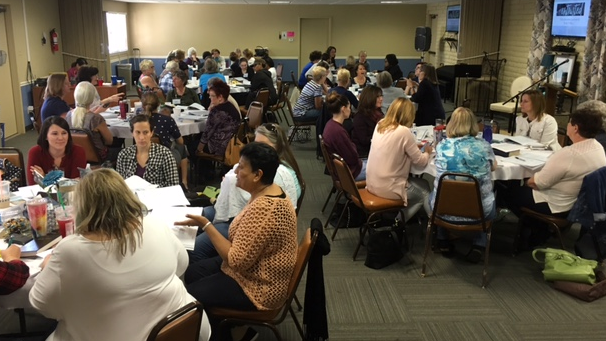 Our Gals' Gathering on Tuesdays is not to be missed! Full of love & fellowship, vibrant discussion, prayer, and delving deep into God's Word through our lesson, these times are rich with meaning, both spiritual and personal. We have a morning study (9am) and an evening study (6pm, with dinner!) that meet during the calendar school year (Sept.-May). Childcare is provided.
Our fall study is on Erica Wiggenhorn's "The Unexplainable Church." Please join us!
__________
A group of mostly women (but a few men occasionally!) meets on Wednesday mornings from 9-11:30 for prayer and projects that support our missionaries, both local and around the world. All hands and any level of creativity are welcome - come join us in F-2/3!
__________
Meeting at least once a quarter for an outing/activity/meal, the Sisters without Misters ministry is specifically for single women - younger, older, not yet married, never married, divorced, widowed - and their single girlfriends. It's important that single women in all stages of life feel included and valued within the church family, but also engaged with it. Using a variety of events, we build relationships and strengthen the bond among our sisters in Christ and those yet to know Him.